Classes and Sports Clubs Directory:
Our classes and Sports clubs list activities which covers mainstream sports and fitness professional classes. The classes range from individual to group exercises and consist of training in a multitude of environments.
Football:

Just Play – Recreational Football Sessions For Adults 16+
The FA Mars Just Play! gives the casual footballer a chance to just turn up to a venue and play football. The Just Play kickabout is recreational football at its best – it's about turning up for an hour of exercise and a bit of fun.
Just Play is purely for adults, for men, for women, for those who think they're talented and for those who think they aren't. It's also for those with a disability or for 16–25s or women-only or even veterans; there's a kickabout designed specifically for you, whatever your age or ability.

Contact Details:
Howard Shaddick
01626 325 913

Devon FA,
Coach Road,
Newton Abbot,
TQ12 1EJ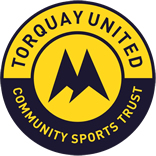 Community Football Sessions
Torquay United Community Sports Trust exists to provide opportunities for all sections of our community, using sport and healthy living to drive up aspiration and participation. We pride ourselves in showing professionalism in everything we do, offering a consistent quality service, building new partnerships across the community and working closely with Torquay United Football Club. It is a great honour to be the charitable arm of Torquay United, celebrating the rich history of our football club, while forging a new and inclusive relationship with the whole community. We want to grow engagement with all sectors of society and use the incredible power of sport to inspire people of all ages and abilities to reach their personal goals.

Contact Details:
Jamie McInnes
07769 260 557

Torquay United Community Sports Trust,
Plainmoor Stadium,
Torquay,
TQ1 3PS