Active Ageing Directory:
Active ageing lists programmes and initiatives which are specifically designed for people who are over 50 years old. The activities will encourage social interaction and potentially reduce the risk of isolation whilst positively promoting physical and emotional wellbeing.

Walking Football – Over 50s
Walking Football is a new and developing form of the beautiful game for all ages. It's able to challenge participants while providing the physical and mental benefits of exercise. Fundamentally, it is just your regular kick-about with one key rule; running is a foul.
By removing running and jogging, the speed of thinking and passing is not slowed but, the impact of movement on joints and muscles is reduced. This reduces the chance of injury while playing.

Contact Details:
Howard Shaddick
01626 325 913

Devon FA,
Coach Road,
Newton Abbot,
TQ12 1EJ

Strength & Balance Exercise Classes
The Healthy Lifestyles team offer a wide range of healthy lifestyle information, advice and support. We can help you to quit smoking, get more active, eat more healthily, lose weight and improve wellbeing.
Take our Healthy Lifestyles quiz online which will assess your current lifestyle and provide free personalised information, goal-setting, interactive self-help, and signposting to additional services.

Contact Details:
Andy Simpson
0300 456 1006

Healthy Lifestyles,
St Edmunds,
Victoria Park Road,
Torquay,
TQ1 3QH

Connecting Actively To Nature
We are pleased to be announced as a delivery partner for the Connecting Actively to Nature Programme that is running across the whole of Devon. The CAN project will inspire and support thousands of older people in Torbay to connect actively to nature. The project will build on people's strong emotional connection to Torbay's wonderful natural environment and will engage them in activity that incorporates the enjoyment of being in nature, alongside the activity itself.

Contact Details:
Kirsty Parker-Calland
01803 207 673

Torbay Council,
Town Hall,
Lower Ground Floor,
Torquay,
TQ1 3DR

Torbay BayWalks
Torbay BayWalks is a programme of regular led walks in Torquay and Paignton. If you are looking to improve your health, or would like to meet new people, then Bay Walks could be for you!
There are many different locations for our walks in Torquay and Paignton and they all range in distance and difficulty.

Contact Details:
Kirsty Parker-Calland
01803 207 673

Torbay Council,
Town Hall,
Lower Ground Floor,
Torquay,
TQ1 3DR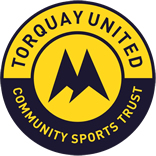 Senior Gulls
Senior Gulls is a brand new initiative for the Yellow Army, open to all adults in the community, and will take place every month in the Boots and Laces bar at Plainmoor.
As well as guest speakers, we will hold special workshops, a Torquay United raffle, a quiz with prizes and an opportunity to meet with fellow-supporters and officials from the club.

Contact Details:
Jamie McInnes
07769 260 557

Torquay United Community Sports Trust,
Plainmoor Stadium,
Torquay,
TQ1 3PS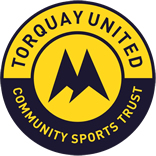 Walking Football
Walking Football is an extremely popular form of the game designed for older individuals to continue playing or rediscover their love of the sport.
Torquay United's Walking Football team trains once a week and regularly compete in matches and tournaments against clubs from across the region.
The rules are exactly the same as normal football with one simple addition: no running allowed. Aside from the football, the club has helped generate a new social group for many of those involved and fantastic for the players to represent Torquay United in official competitions.

Contact Details:
Jamie McInnes
07769 260 557

Torquay United Community Sports Trust,
Plainmoor Stadium,
Torquay,
TQ1 3PS